Summer is finally here and I could not be more thrilled about it! Probably because where I live, this is the only season where we have three pretty consecutive months of sun (as opposed to gloom), and all I want to do is bask in it. One of my favorite places to be this time of year is the beach, which is entirely what inspired these Beach Cupcakes I created for The Cake Blog.
So cute right? This little collection of Beach Cupcakes could not be easier to create, and I've got the full tutorial for you over here on The Cake Blog. I'll show you how to make all three styles, perfect for kicking off Summer. Here's some more photos to get you all inspired: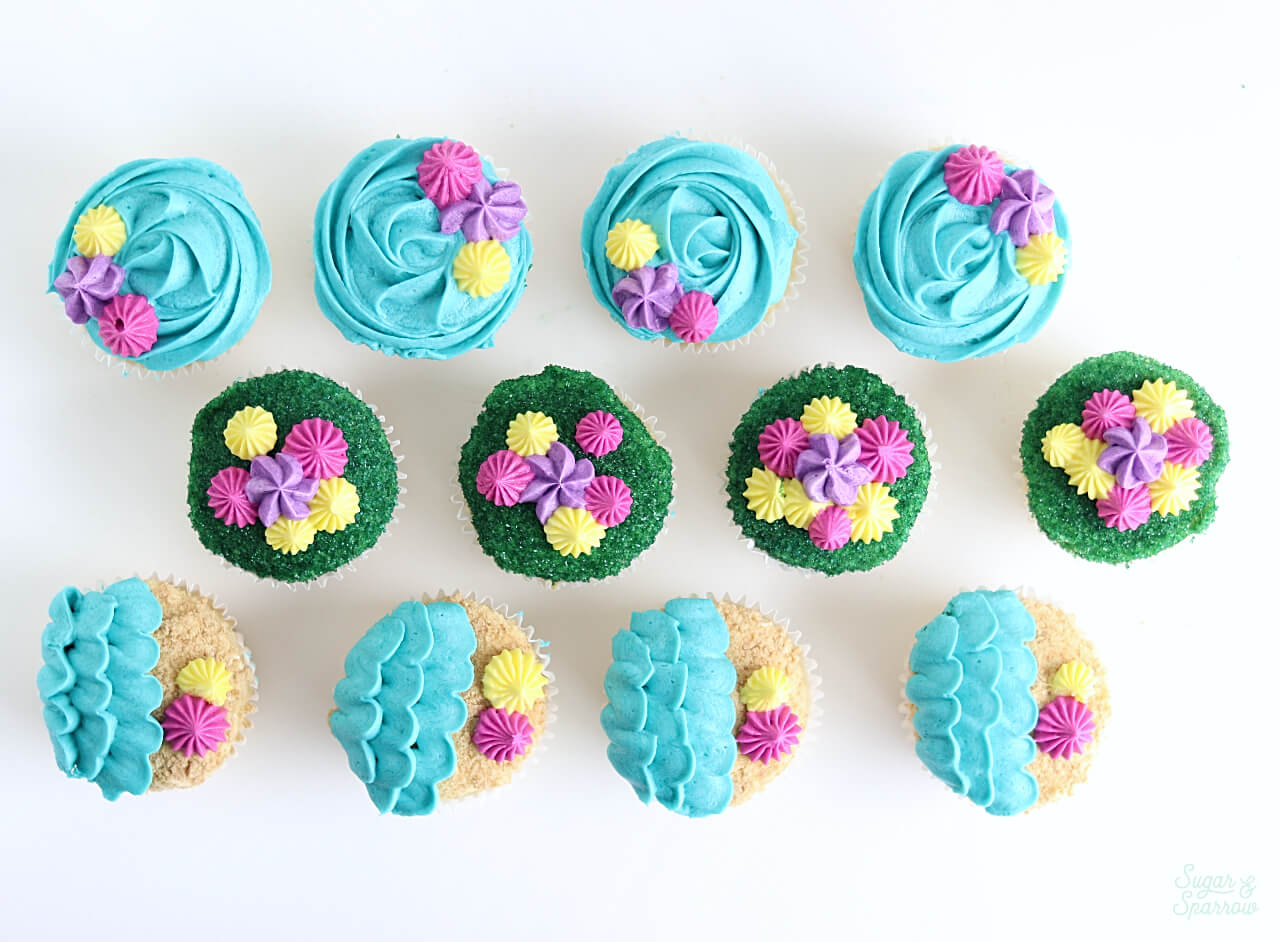 Excited to make these cute little Beach Cupcakes? Head on over to The Cake Blog to learn how to create them! And feel free to tag @sugarandsparrowco on Instagram (and @thecakeblog too) if you follow along with the tutorial. We'd love to see what you whip up! Wishing you all the best Summer ever.