There's this magical place in Portland called the International Rose Test Garden, where there are over ten thousand roses in bloom all at once. It's apparently the longest running rose test garden in the country, and maybe even why Portland is nicknamed the "City of Roses." So when it came time to start thinking about places to capture some maternity photos, this place seemed like the most beautiful backdrop ever. Turns out it is the dreamiest setting, and as a bonus, all of the roses fill the air with the most amazing fragrance. Whether for photos or not, if you're ever in Portland, you must go!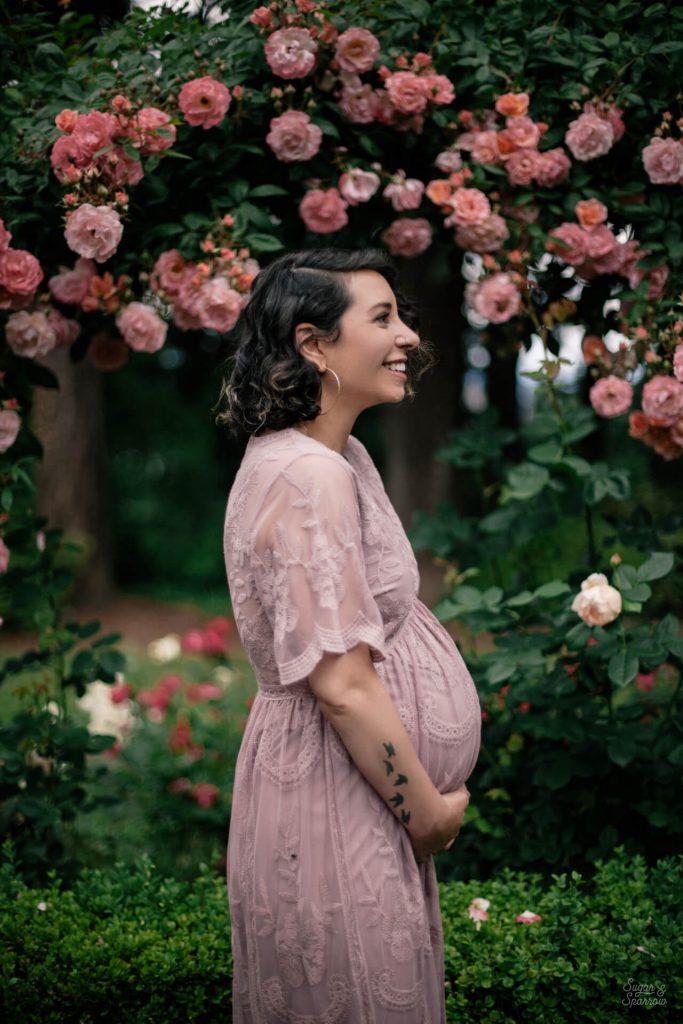 My dear (and ultra-talented) friend Abi captured these beautiful photos for us and I am treasuring them forever. Growing this baby boy has been the most incredible, miraculous thing I've ever had the honor to do, and to have these photos as keepsakes is just so special. I'm just gonna leave these right here: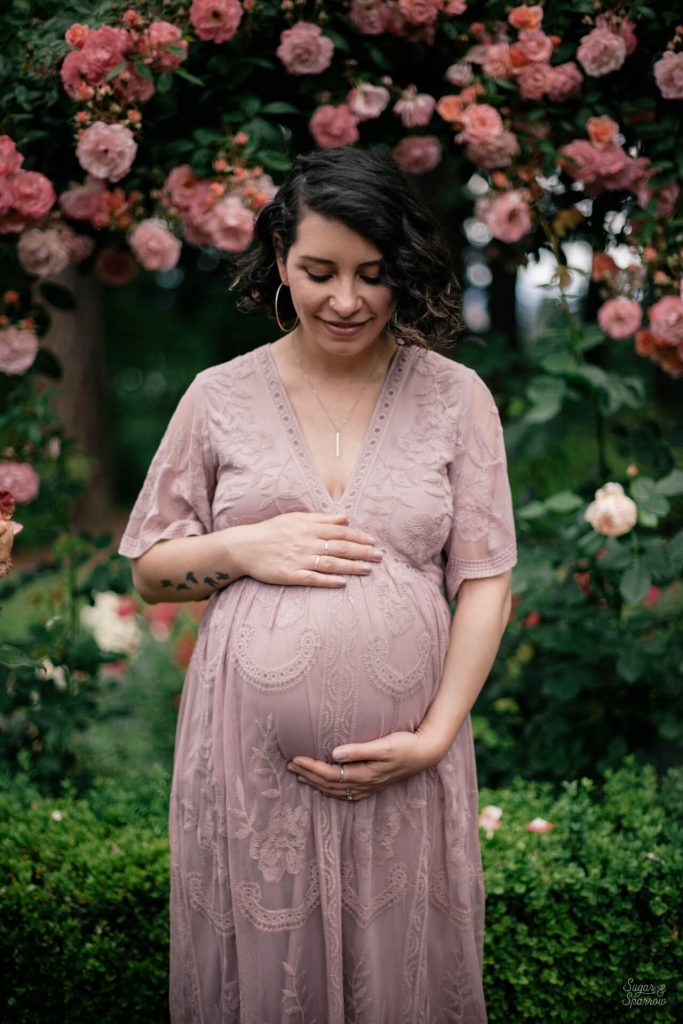 Just a handful of weeks (give or take) until we get to meet this boy! I've been so blessed to be feeling pretty great this whole time, sleeping well, and just so in awe of my body. I will say that the occasional bouts of swollen feet and carpal tunnel aren't the most comfortable, but I know that those are tiny annoyances in the grand scheme of pregnancy symptoms. We'll see how these final few weeks go, but he's worth whatever awaits me on this journey to momhood.
The most challenging thing with this pregnancy has been the whole pandemic thing and having to really surrender my vision of what pregnancy and labor looks like. It's been hard having to miss out on a babymoon, more frequent prenatal appointments, fulfilling my favorite restaurant cravings, and just the general freedom to physically go to stores and shop for nursery things and maternity clothes. It's going to be extra hard missing out on the parade of friends coming to the hospital to meet this boy right after he's born. But even though there's a lot of grief to acknowledge, in the grand scheme of things, he's what matters most. He's been my little ray of hope through everything going on, and seeing his sweet face for the first time is going to be everything. I cannot wait.
Any other pregnant mamas out there? How are you doing and feeling? I want to know in the comments below!